33 Riverside Place, Morningside QLD 4170
Phone: (07) 3162 2954 
Email:
wine@outrayjus.com.au
LinkedIn: www.linkedin.com/company/outrayjuswarehouseingdistribution/  
ABN: 30 038 293 390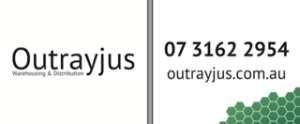 About Outrayjus
Outrayjus was formed by Ray & Justin in 2002, After working in the hotel & restaurant industry for several years the they both decided to open a distribution and storage business that offers old fashion service to the industry. To this day the business offers that same genuine customer service focused service with friendly, helpful genuine staff, making Outrayjus the longest running Fine Wine, Beer and Spirits Storage & distribution facility in Queensland.
Specialising
Specialists in fine and bouquet wines, craft beer, spirits, selected food manufacturers, working with some of the best in the Australian industry. They all have chosen Outrayjus as their base in Queensland. Outrayjus are bonded and also perform crossdocking, freight forwarding and consolidation work for national and international clients and their relevant destinations.
Queensland Heat
From the beginning Ray & Justin chose the storage facility very carefully. They had seen first-hand what the Queensland sun and heat does to wine, beer, spirits and how quick this can affect their quality . For this reason Outrayjus offer ambient – airconditioned & refrigerated storage options.
Technology
We are proud to partner with CartonCloud logistics software to streamline your workflow in and out of our business, helping your teams accomplish more via saving time on order entry and manual interface with our business.
Its our integrated transport management system and warehouse management system. Puts everything from admin processes and accounting tasks, to route optimisation and invoice creation all in one place. This benefits you and us. Every step of the transport and warehouse management operations is transparent, flawlessly controlled, and efficiently conducted thanks to features designed specifically for what we do together
Our Location – Brisbane
Outrayjus is located in Morningside just five kilometres from Brisbane CBD, just off all major roads leading to the Gold or Sunshine Coast making it so easy for company representatives to drop in and grab their needs quickly without loosing half their day.
Delivery Destinations
Strategicially loated in Morningside we are close to main motorways, 8 min from the CBD and 12 min form the Brisbane Airport. With over one hundred and nine delivery destinations in the Brisbane city area and over three hundred on the Brisbane outer area there aren't many restaurants or bottle shops that we don't deliver to. We also have a daily service from the NSW border through to the Gold Coast to Brisbane and Brisbane to the Sunshine Coast to Sunshine Beach. We connect with other  transport partners deliver to Port Douglas, Cairn, Townsville in QLD as well as all around Australia such as Sydney, Melbourne, Adelaide and regional destinations such as Rockhampton, Gladstone, Emerald and more. With 28 reliable vehicles, next day Brisbane deliveries, our friendly service from NSW to the tip and the ocean to the western plains your product is kept comfortable all the way.
Sustainability
Our 4 Warehouses in Morningside, Brisbane, have a total solar size of 222KW. The expected generation of our Solar Power system is 365,000kWh. Do we think it makes our actions the biggest, or the most prominent, probably not, but it's our way of ensuring we look after our footprint, with the same level of care we give to our clients and our staff. Since operating from our Morningside premises we have reduced our Co2-e by 2044, 294 equivalent number of trees planted based on contribution and 1022 equivalent of small vans/cars removed from the road – based on contribution.
Values & Culture
At Outrayjus our core values are: People First, Integrity, Service Mindset, Open – Honest Communications, Team Effort, Positive Legacy, Collaboration, Sustainability, Excellence & Capability, Determination, Loyalty.
Work with us
We are always on the look out for talented, well qualified, driven logistic / warehousing professionals. Please send your resume to staff@outrayjus.com.au
See current vacancies:  Stock Picker / LO Operator ,  Multi Drop Delivery Driver.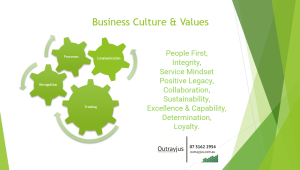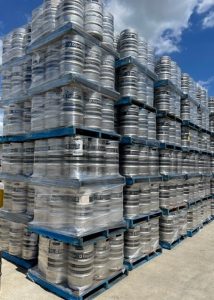 3PL, Logistics, warehousing, distirbution, deliveries, courier service, customer service, best in queensland,Gold Coast, Sunshine Coast, FNQ, Far North Queensland, cross docking, freight forwarding, consolidation, work, wine, craft beer, spirits, dry good, cleaning products, Moi, Gathered, Naked Bunch, Saint, Convinium, DIFOT,  trucks, vans, balter, pirate life, asahi, mountain goat, twelve bottles, AIWW, third party, colonial, FESQ, Bibendum, multi drop, multi site,kegstar, chep, pallets, Queensland, Sout East, Brisbane, Ipswich, City, Fortitude Valley, growth, scaling up, next day, Transportation and Distribution Services, Inventory Management,Intermodal Transportation, Reverse Logistics, Carrier Management, Last-Mile Delivery Solutions, Order Fulfillment Services,Transportation and Distribution Services,Cold Chain Logistics, ambient storage, refrigereated warehousing, Container Freight Station, Brisbane, Adelaide, truck deliveries, consolidation, delivery service, Keg delivery, keg pick up, door to door trasport and delivery, state to state delivery,fullfilment, transport, transportation,end to end delivery, Motus transport ,Paramount, ALM, Provino, Bam, shoobridge, yellow couriers, Blenners, Konvoy, Kegstar, Asahi, Stone & Wood,